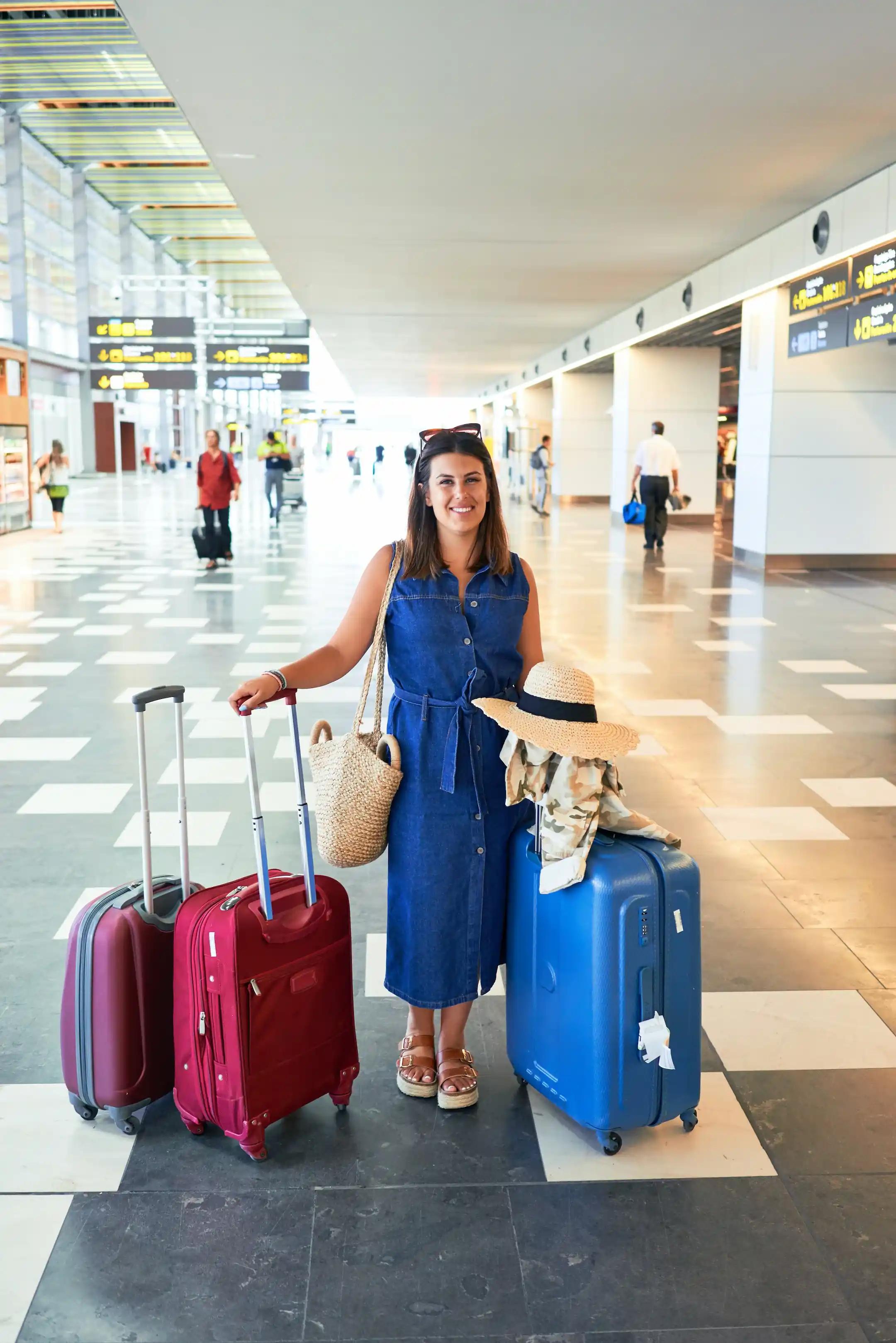 Travel Guide
Best Carry-On Luggage For Your Holiday Travels
The phrase "Keep Calm, Carry On" takes on a whole new meaning this holiday season, as travelers gear up for their holiday travels. With Thanksgiving and the winter festivities quickly approaching, make sure you have the best carry-on luggage to keep you on track for an unforgettable vacation this holiday season. Read on for our top picks for 2020's top carry-on luggage options.
Best Overall: The Carry-On by Away Travel
Our choice for Best Overall Carry-On suitcase comes from Away Travel and includes a TSA-approved, removable battery that can charge your phone up to four times, making it perfect for staying connected and available throughout your travels. Perfectly sized to fit the overhead bins of most airlines, this carry-on also features 360-degree spinner wheels, an interior compression system, and a hidden laundry bag. With more than ten colors to choose from, there's an option for every preference.
Best Softside: TravelPro Maxlite 5 Softside Expandable Spinner Suitcase
TravelPro's 21" Maxlite 5 with softside exterior is a lighter weight option that fits in the overhead bins of most airlines and features a water and stain-resistant coating to keep your packed items safe and secure. This bag includes four wheel spinners that rotate a full 360 degrees, and it includes a telescoping handle. Finally, this suitcase features tapered expansion, which gives you two additional inches of space when needed.
Most Affordable: AmazonBasics Hardside Carry-On Spinner Suitcase
A fraction of the cost of some of the other luggage choices on this list, the 21" AmazonBasics Hardside Carry-On Spinner Suitcase carries an impressive 4.5-star rating on Amazon and costs just over $50. This suitcase's protective exterior hard shell is scratch-resistant, and it is also expandable, giving you 15% more packing capacity as needed. It features a fully lined interior with three zippered pockets for convenience.
Best for Kids: Trunki Original Kids Ride-On Suitcase and Carry-On Luggage
If only this luggage was adult-sized! Trunki's Original Kids Ride-On Suitcase and Carry-On Luggage offers the perfect mix of function, practicality, and fun, all rolled into one! This adorable luggage is sure to keep your little ones engaged while walking through and waiting in the airport. Kids can ride or sit on their colorful luggage that comes in many fun designs, including a ladybug, unicorn, and fire truck patterns!
If you want to keep your items with you while you fly rather than checking your luggage and hoping it doesn't get lost or damaged in transit, check out these carry-on options. From hardside to softside, adult-sized to kids-sized, and options that fit your budget, these luggage choices give you plenty of room to pack everything you need for a quick holiday getaway. Connect with us on our social media channels and let us know which Capital Vacations destination is your favorite during the holiday season!